TICKETS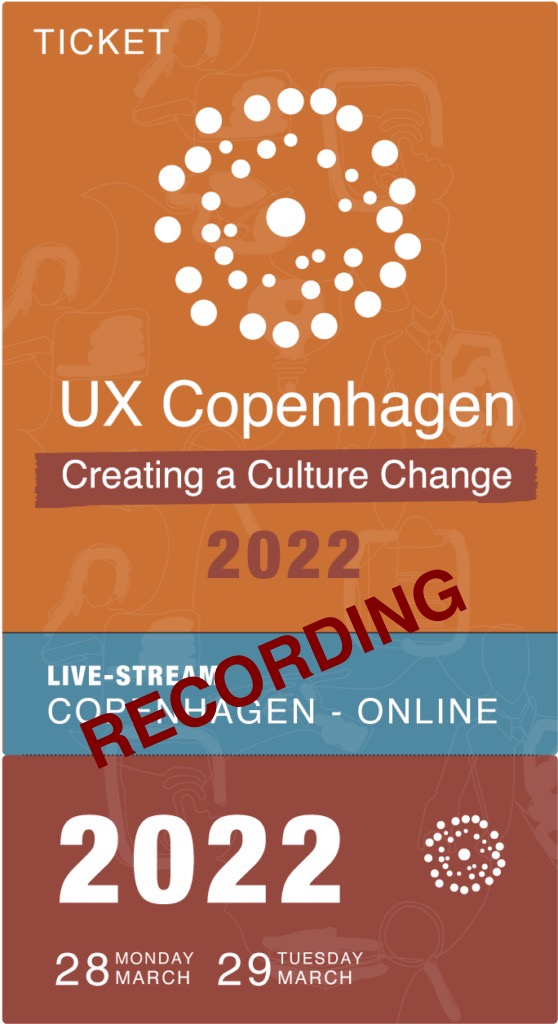 Recording of the 2022 live-stream
DKK 2500
Get full access to the recording of this year's conference, including talks, Q&A sessions, and the panel discussion for a discounted price.
This ticket does not include the goodie-bag.
Please note that tickets are not refundable, as links will be sent to you immediately.
Prices are ex. VAT
Buy tickets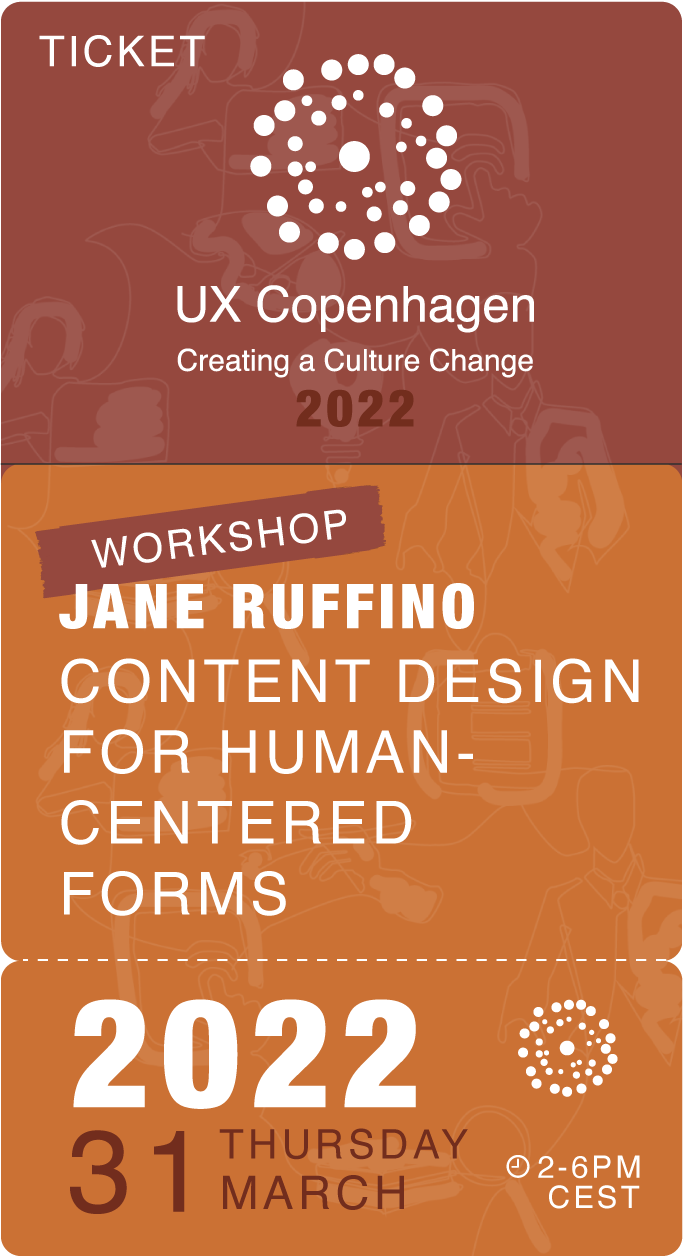 Workshop tickets:
Jane Ruffino
DKK 3000
Tickets to Jane Ruffino's This field is required: content design for human-centered forms workshop. Date to be announced – May!
Buy tickets
Conversations with UX Copenhagen®
Free
Inspired by her initial talks with potential speakers for the UX Copenhagen® conference, Helle Martens will be inviting voices in tech and design to talk about the upcoming theme for the next conference. The conversation is recorded live, and anyone can join in with questions.
Register